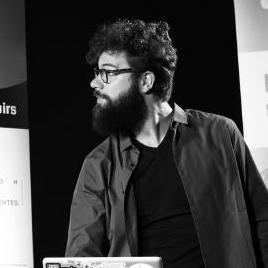 Basile Simon
Located in Berlin, Basile supports the work of investigative journalism teams and works as a data journalist with expertise in data visualisation for the web techniques.
He co-founded Airwars in 2014 and worked for the BBC, Reuters, and The Times and The Sunday Times.
basile@digitalevidencetoolkit.org
Contributors
Thank you to everyone who contributed code to the Toolkit.
Architecture and workflow graphics by
La Loma.
Newsletter copywriting by Patrick Harvey.
About our funding
The original version of the Toolkit was built and released in August 2021 with the support of Prototype Fund, the German Federal Ministry for Education and Research, the Open Knowledge Foundation, with an additional contribution from Amazon Web Services.
We are open to additional funding if it aligns with our roadmap objectives.
---